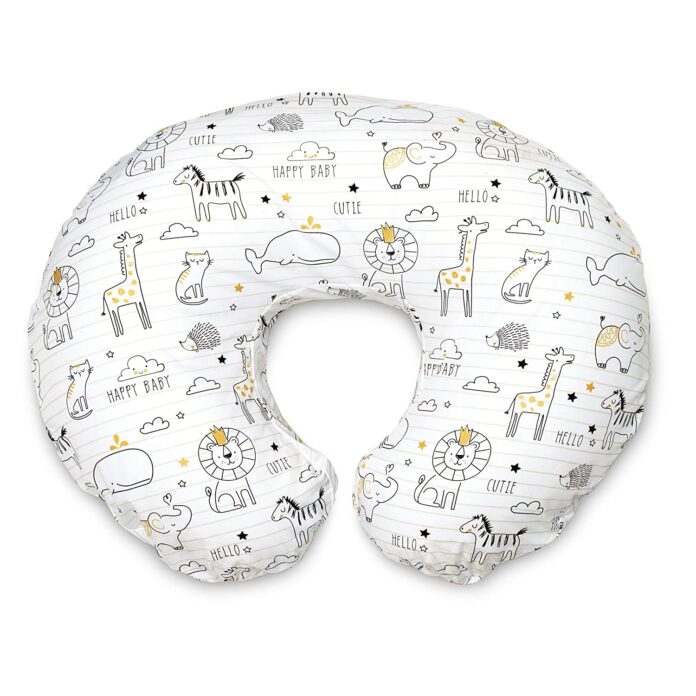 This pillow! THIS pillow! If you are looking for a versatile pillow that can be used as the baby grows, look no further. It ergonomically supports you while nursing or bottle-feeding and can be used through first-year milestones: feeding (0+ months), propping (3+ months), tummy time (6+ months), and sitting (9+ months).
This pillow was created by a mother for mothers. This important factor explains why it is so comfortable. It is small enough to fit in a chair while nursing or bottle feeding, but large enough to give the lift you and baby need.
Why do we love this pillow? There are so many reasons! Here is the top four.
Versatility: as mentioned before, it can be used through a baby's most important stages. (Note this pillow is for awake time only)
Comfort: this was the main reason the pillow was created. It supports your arms and back by lifting your baby to a more ergonomic position when breastfeeding or bottle-feeding.
Options: It can be used for multiple feeding styles—cradle, cross-cradle, football hold, bottle-feeding
Easy-to-Care: The pillow and the pillow cover are machine washable!
Loving this Boppy Nursing Pillow? Buy it here! Also, click here to purchase an additional cover!